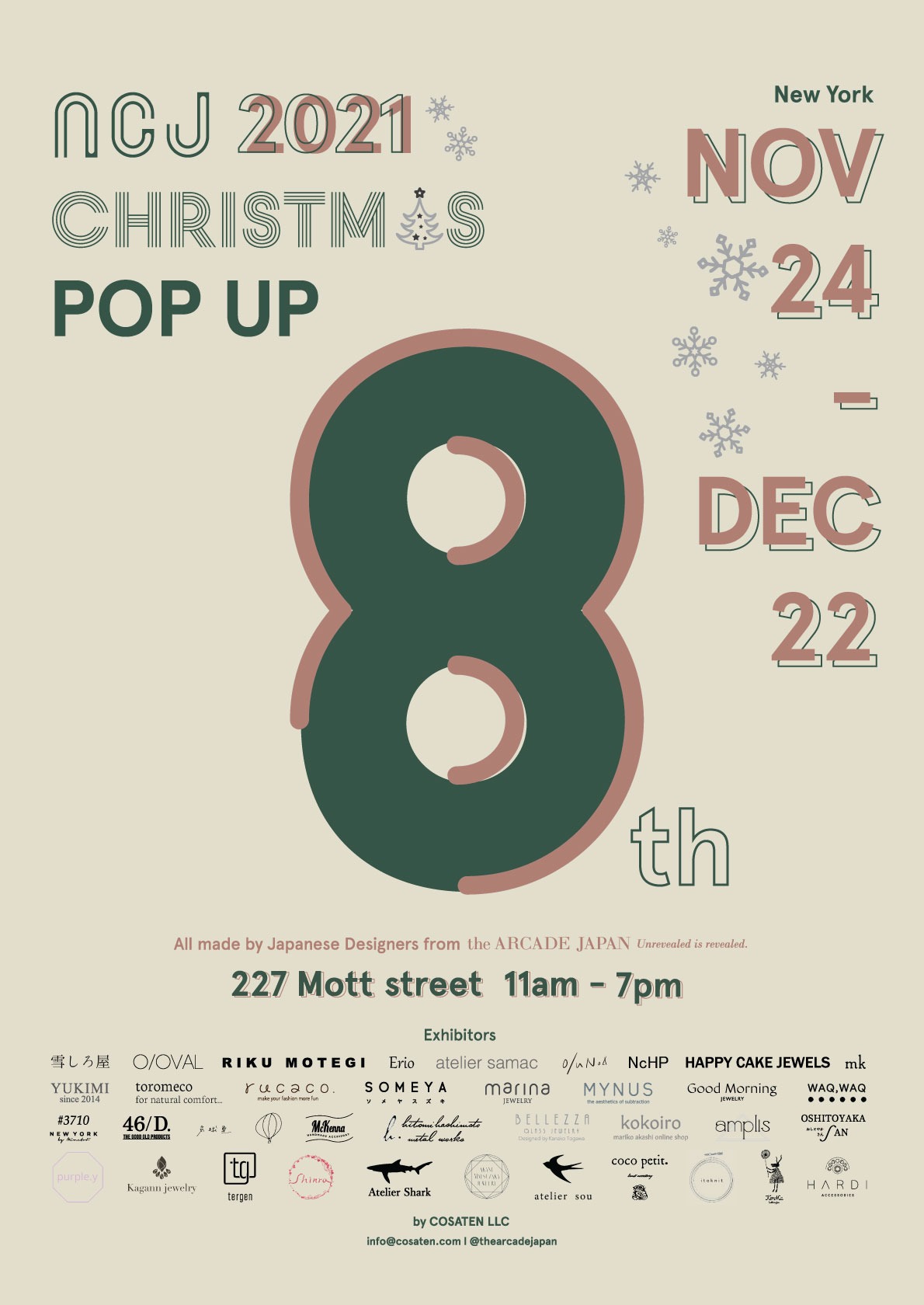 .
-information-
ニューヨークで開催されるPOPUPに参加いたします。
Good Morning jewelry は
後半の12/9-22に出展を予定しています。
まだまだ現地へ向かうことは難しいですが
お知り合いで近隣にお住まいの方がいらっしゃいましたらお声掛けいただけますと幸いです。
よろしくお願いいたします。
本来ならば
2020年4月に開催されるはずだったイベント。
ここに至るまで様々な困難があったにもかかわらず
中止という選択ではなく延期を選び
開催に向け尽力してくださったCOSATEN LLCの皆様に
この場を借りて感謝申し上げます。
Good Morning Jewelry will be participating in the POPUP in New York.
We will be participating in the second half of the exhibition from December 9th to December 22nd 2021.
The event was originally scheduled for April 2020, but was postponed due to social restrictions.
We remained positive and were determined to participate in the rescheduled POPUP.
I would like to thank everyone at COSATEN LLC for their hard work in preparing for the event.
Unfortunately, travel restrictions mean it will be difficult for me to attend the POPUP in person, but I will be showcasing a selection of Good Morning Jewelry.
If you or any of your friends or family live near the POPUP location, I hope you will be able to attend and enjoy the event. Please let me know if you would like to attend!
If you have any questions, queries or spacial requests, I would be happy to discuss them with you!
I look forward to hearing from you.
Thank you very much! Arigatou New York!